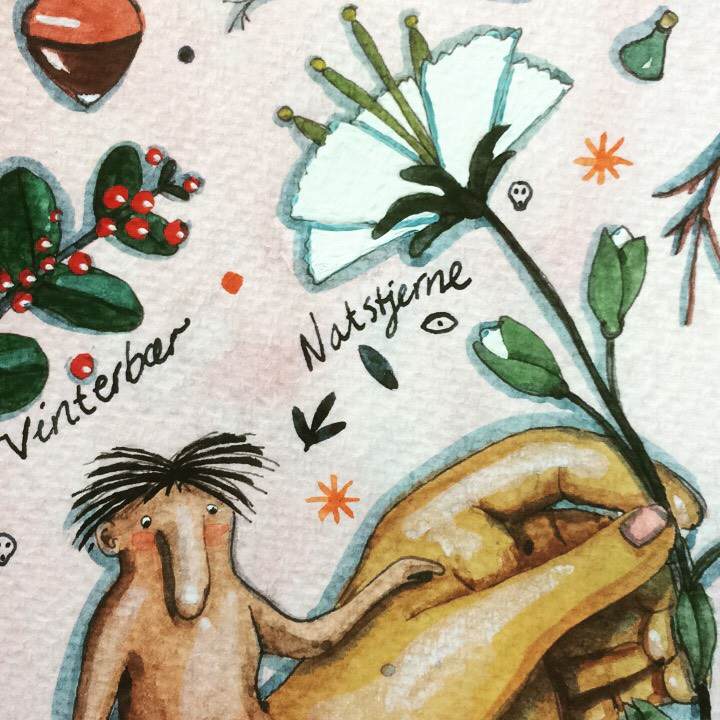 Making meaning with pictures
I create illustrations with relatable characters and lots of details that invite for treasure hunting.
I make meaning out of colour and shape, combining craftmanship with good communication, to get stories and messages across in the best possible way.
In my work I make use of both pen and ink, watercolour and digital media, an interest in human cognition and a fascination of metaphors.
I write and illustrate picture books, make illustrations for packaging and public campaigns, and always have a handful of personal projects in progress.
Contact:
Clients include:
The University of Copenhagen,
Københavns Kommune/The City of Copenhagen,
Aarhus Kommune/The City of Aarhus,
Lunds Kommun/The City of Lund,
Politiken Books,
SAGA Egmont Publishing,
The UN Food Programme,
Fleischmann Hillard,
Torvehallerne Food Market,
St. Gertrud Conference Center Malmö,
Madro Magazine,
Pressto Books,
Clio Online,
Taproot Magazine,
Stern Gesund Leben,
Sprituality and Health Magazine,
NIDO Magazine,
Copenhagen Food Magazine,
Never Gonna Be Like Sandra,
TEND Magazine,
Futuriblerne Magazine,
The Association for Future Studies Denmark,
Grundejernes Investeringsfond,
KFUM/KFUK Esbjerg,
Vårt Malmö