magazine illustration
Tilting at Windmills. Illustration for Taproot issue AGE, out September 2018.



One full-page and two spot illustrations for an article on proteins, Stern Gesund Leben food and health magazine, 2017.
I love food and one of my favourite things is finding new ways of illustrating food. I feel like a master chef when I arrange a delicious plate with watercolor and ink. Here is a classic moules frites and a kimchi recipe!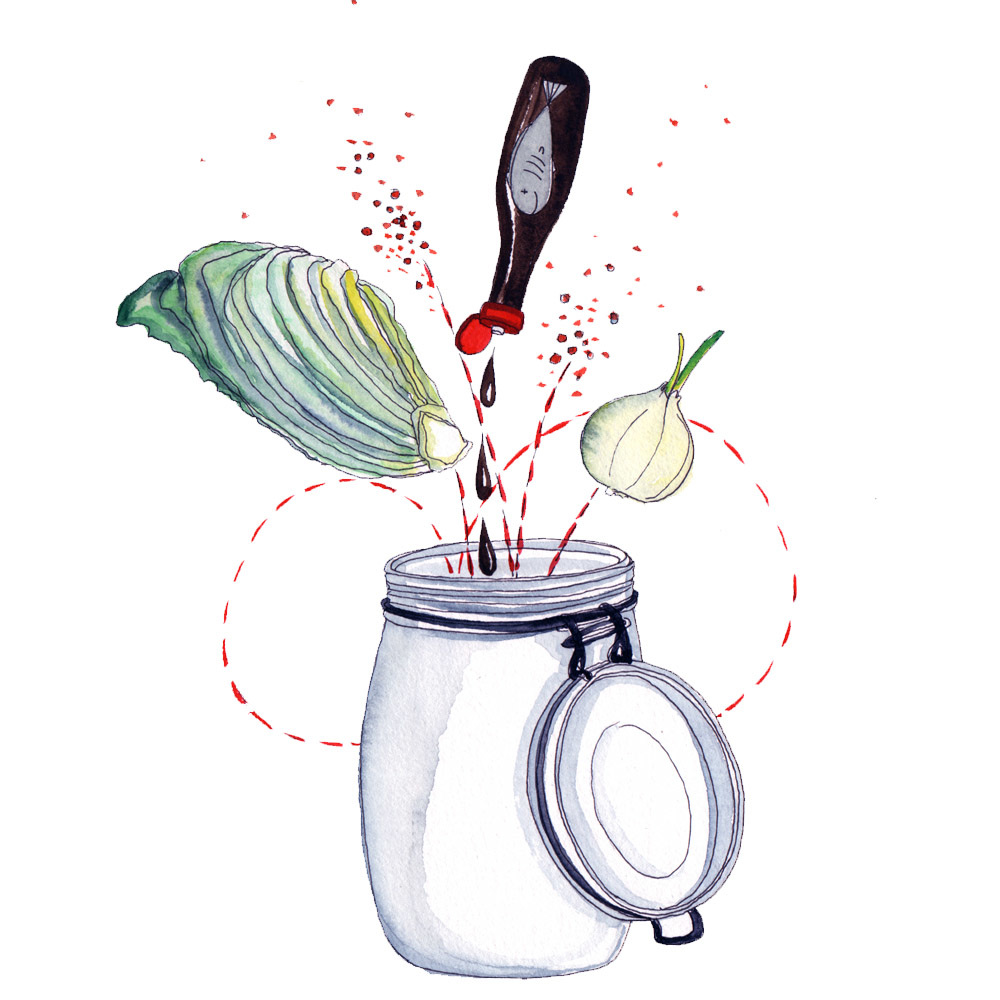 Crunchy greens for an article about dietary fibers, also for Stern Gesund Leben, 2017.
An urban garden for MADRO, Torvehallerne Food Market Copenhagen's magazine, 2017, and little waterproof gardeners preparing eatable seaweds for Copenhagen Food Magazine, 2015-2016.
I love illustrating for Taproot Magazine! This full page was for an article on leather shoemaking for the TRADE issue, 2017.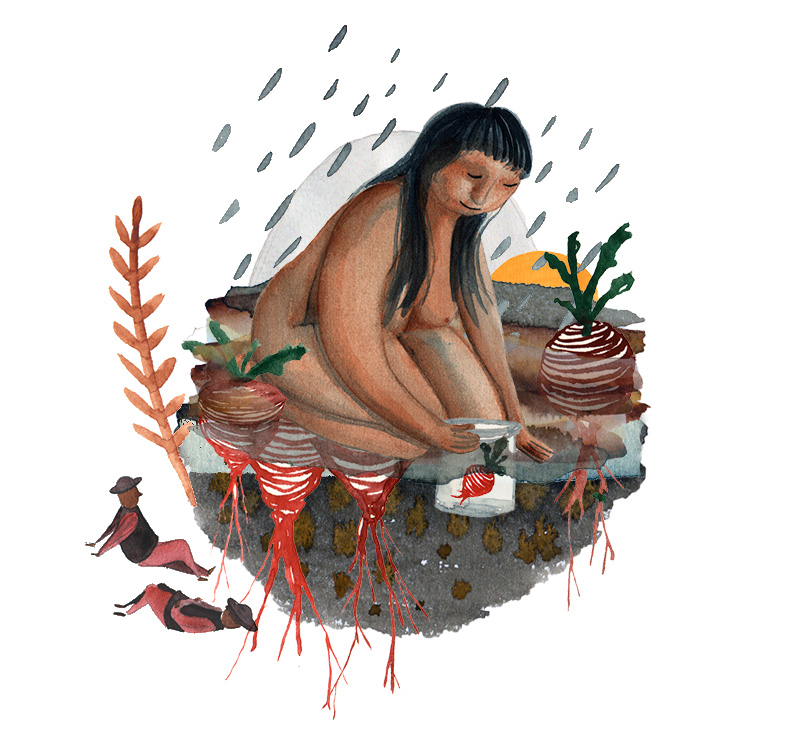 The yearly cycle of the garden, for Taproot Magazine, 2016.