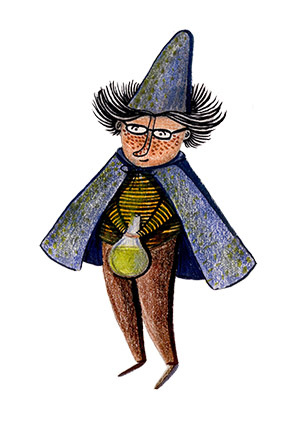 This is the Little Wizard.
Pug is the wizard's magical friend and pet. No one really knows where Pug comes from, but it is really happy to live with the wizard.
The Shiftress is friends with everyone in the forest, both the birds, the hedgehogs and the little nosetrolls. In the pockets in her yellow coat tent she has everything she needs: tools, cheese and some coloured pencils for drawing and writing love letters.
These characters are part of an ongoing personal project and the illustrations are available as limited edition art prints over at my
Etsy shop
.