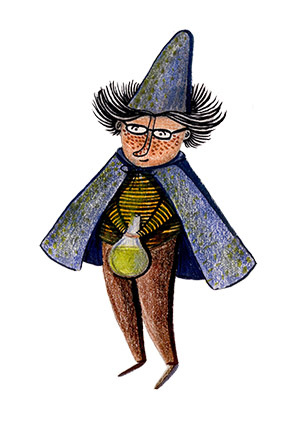 This is the Little Wizard.
Pug is the wizard's magical friend and pet. No one really knows where Pug comes from, but it is really happy to live with the wizard.
These characters are part of an ongoing personal project and the illustrations are available as limited edition art prints over at my
Etsy shop
.