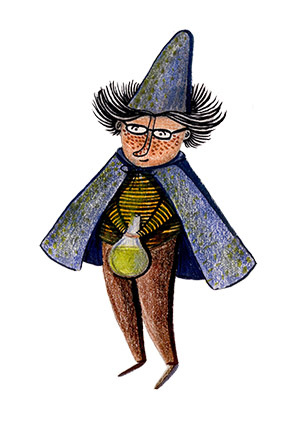 This is the Little Wizard. I met him for the first time in the fall of 2016 and since then I have been creating a world for him and his friends to live in.
Pug is the wizard's magical friend and pet. No one really knows where Pug comes from, but it is really happy to live with the wizard.
Drawing a house for the Wizard was such an exciting process. In the beginning, I didn't know anything about him either, but the more I drew the more I knew. All the little details tell us something about him. The more I found out about him, the more I fell in love.